BlazBlue: Cross Tag Battle
Kan aktiveres i: Danmark

Produkt type: CD Key / Digital licens

Platform: Steam
Du modtager din CD key på e-mail med det samme
Digital Deluxe Edition
The following items are included in the Deluxe Edition:
●Basic game
●DLC Characters All-in-One Pack
*You will be able to use the additional characters when they become available at their respective launch dates.


Specialtilbud
Purchase the game before 6th July, and stand to gain the following FOR FREE!
●BBTAG DLC Character Pack Vol.1 - Platinum/Kanji/Orie (For Basic edition purchasers)
●Early Purchase Bonus DLC, featuring a 15-track OST and a digital artbook!


Om spillet
Notice of planned additional features for future updates
The following features are planned to be implemented in a near future update:
- Rank Lobby random entry
- All free message features in online mode
*Stamps and template short messages are available for use.
------------------------------------------------------------------------------------------------
THE COLLISION IS INEVITABLE! THE IMPACT WILL BE UNAVOIDABLE!
An unrivaled clash of explosive proportions! The beloved BlazBlue franchise Crosses universes, Tags in fan favorites, and Battles it out in BlazBlue: Cross Tag Battle! Created through an all-star collaboration between BlazBlue, Atlus' Persona, French Bread's Under Night In-Birth, and Rooster Teeth's hugely popular RWBY web series, Cross Tag Battle celebrates the fighting genre for pros and newcomers alike! Choose your team in fast paced 2v2 team battles filled with the craziness you've come to love from BlazBlue, with all the tight mechanics, smooth gameplay, and gorgeous 2D graphics you expect from Arc System Works.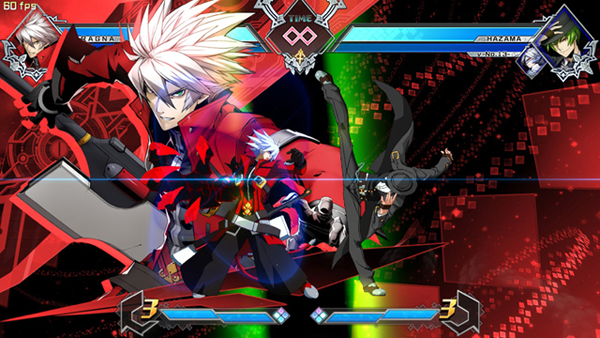 BlazBlue
, celebrating 10 years of fighting game excellence in 2018, is a series long beloved by the fighting game community for its deep and engrossing story, its vast cast of balanced characters, and its quick and kinetic gameplay style.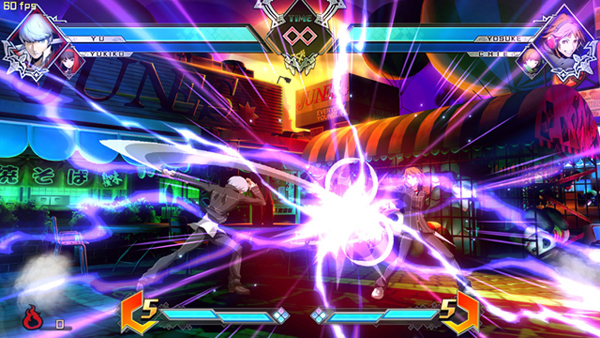 Atlus'
Persona
series, a worldwide RPG phenomenon and no stranger to the fighting game genre itself. Persona characters have appeared in Arc System Works games before, notable Persona 4 Arena and Persona 4 Arena Ultimax.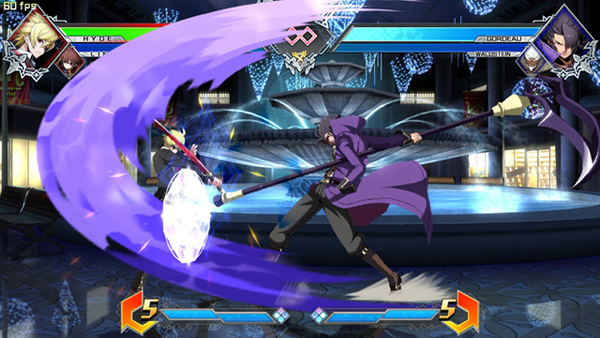 Under Night In-Birth
is veteran fighting game developer French Bread's first foray into an original title, coming hot off the heels of their success with the cult classic series Melty Blood.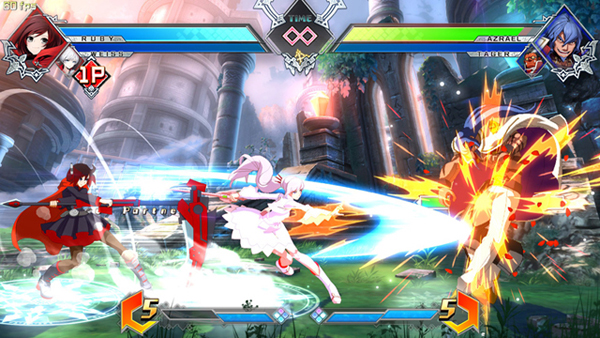 Rooster Teeth's animated mega hit,
RWBY
, has been a popular franchise for years, crossing both gender and age barriers to become a mainstream hit. Characters from the RWBY series have never appeared in a fighting game before. Until now